We are currently accepting submissions of personal essays and narrative nonfiction between 1000 – 3000 words on any topic. We only publish work by women and girls.
We are now accepting short stories up to 4,000 words.
We are currently closed to poetry submissions of up to 6 poems. No line limits. 
We are currently accepting submissions of Book Reviews. We only publish reviews of books written by women. Any genre and any topic.
"New Voices" is a category for new writers or writers who would simply like some constructive criticism on their Essay or Short Story work in progress. We will read your work and respond with an in-depth critique of your work and will correspond with you to workshop your piece.
This is our only category that is open to both women and men. While only women's work will be considered for publication in our online journal, we are happy to support the writing of men and boys through the workshopping process.
Serials – We are open to submissions of serials to be published on a weekly basis. We begin with a pitch process. Find detailed information via our Submittable page.
Interviews – Do you know a woman who has had an effect on your life and whose story you want to share with the world? We would love for you to interview her and submit the interview to us. We truly believe these stories are worthy of being shared, and we want to give you a platform to do just that. Click here for the list of interview questions for this category.
We will consider reprinted work if we really love it, but we prefer unpublished pieces. If your piece has been published before, please let us know where so we can give credit where credit is due. We do accept simultaneous submissions, but please let us know if your submission is accepted by another journal.
We request non-exclusive rights to post your work on our website for the duration of the life of this journal. If a piece first published with us is subsequently published in another journal, we request the Same to be cited as the first appearance of the work. If we choose your piece for our yearly anthology, you will be contacted and will receive a new request for the rights to publish your piece.
the Same is a new journal, and we regret that we are unable to pay our contributors at this time. We hope to be able to become a paying journal in the future. We will promote all our contributors on social media platforms, and will publish a yearly print anthology of our favorite pieces.
All submissions are through Submittable.
Send any questions to editoratthesame@gmail.com.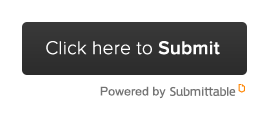 If you have had an accepted piece, you can check the publishing slate here.
(Current as of 5-2-2018. Will be periodically updated.)